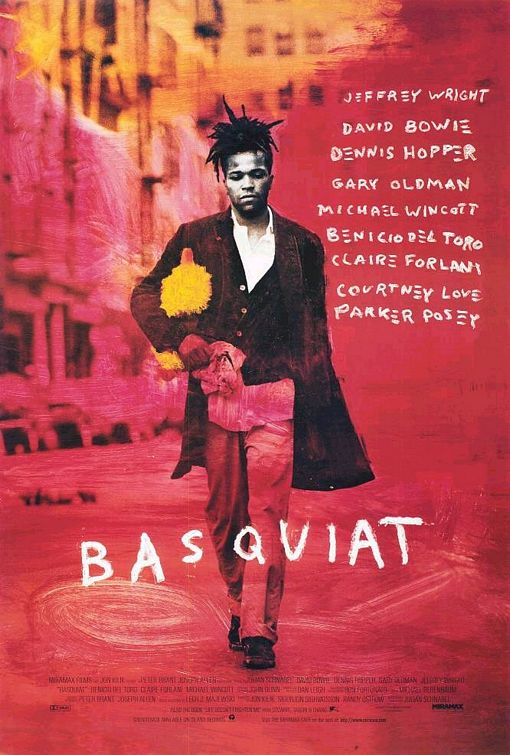 I finally got around to watching Julian Schnabel's
Basquia
t last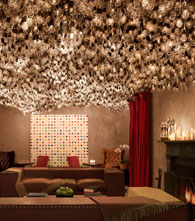 night. I'm ashamed to admit I had only become aware of Basquiat's work a little over a year ago when my boss had asked me to research artists whose works were being included in Ian Schrager hotels. This lead me to the discovery of
Gramercy Park Hotel
in New York. I saw that the visual concept was designed by Julian Schnabel, artist and film director extraordinaire. I had seen and loved
The Diving Bell and the Butterfly
but had no idea Julian Schnabel was so multidisciplinary. The concept of Gramercy Park was to have a hotel where guests could appreciate 20th century masterpieces. The hotel functions in many ways as a museum in that the pieces would change, many of them on loan.
So this spurred a fascination with Julian Schnabel and all of his work. I discovered the Basquiat was a close friend of his and that he made this film in his honor. It provides an insightful snapshot of the New York art world in the 1980s through Basquiat's triumphant and tragic tale. He went from living in a cardboard box painting poetic graffiti as SAMO to being at the top of the art world, exhibiting at the Whitney Biennial, dating Madonna, selling pieces for millions all by the ripe age of 24. His life was cut short tragically when he was only 27 from a drug overdose. Schnabel portrays his rise to fame as almost purely accidental, a series of (un?)fortunate meetings. He sees Andy Warhol walk into a cafe and manages to sell him some post card drawings for $10 a piece. A critic then stumbles upon one of his paintings hanging in a friend's apartment at a party and throws him a show. Before he knows it he is the most talked about artist in New York. He is being heralded as the first "important" African American artist in modern art history. He seems to be just rolling along with the current, oblivious to the conventions of the art world. Getting lost in the hierarchies of the ladder to success and not paying attention to the people who got him there until it's too late and his only friend left in the world is Andy Warhol.
I recommend seeing the film. As if David Bowie playing Andy Warhol isn't reason enough --not to mention appearances from Parker Posey (as a sassy Mary Boone), Gary Oldman, Benicio del Toro and Christopher Walken.
I watched some clips from real interviews with Basquiat and Jeffrey Wright's portrayal seems to ring pretty true. Here are some great Youtube clips:
Warhol and Basquiat:
A Clueless Interviewer:
Interviewer: "No Haitian Primitives on your walls?"
Basquiat: "Haitian Primitives? What do you mean? People?"
Was this really the 80's?